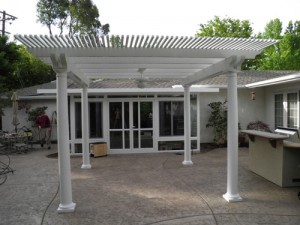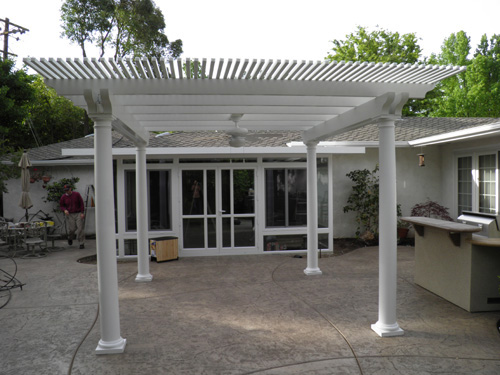 Spring is coming soon, and many folks are already planning their next outdoor get together. There's just something about that extra element that nature provides for your gatherings. Patios and decks often make fantastic entertaining venues, especially for BBQs and picnics.
But what if your outdoor space isn't conducive to a party just yet? You need to call Yancey Company in Sacramento! They can transform your boring patio into an amazing oasis that will have all your friends and family swooning!
Beautiful Outdoor Living Space on YOUR Sacramento Patio
Patio covers often bring that special touch that you've been missing in your outdoor space. Not only do they provide a much needed escape from the summer heat, but some can give ventilation in the winter months. By choosing a Solara adjustable shade, you will have complete control of the amount of coverage your pergola gives. Just one touch of a button can take your patio from open air to total shade! The professionals at Yancey use only the best materials to ensure your deck or patio cover withstands the test of time. You can choose from composite wood structures, rot resistant redwood, or aluminum structures.
Can Yancey Company Handle your Outdoor Kitchen?
Yancey Company can also expand your kitchen onto your porch. Custom designs are available to those who desire to have a grilling/cooking area outside of the home. Their expert crews can handle everything for your upgrade including installing lighting, electrical outlets, water fixtures, plumbing, gas lines, as well as ceiling fans and hanging lights. The home improvement specialists at Yancey will expand your kitchen right out your back door and give you the perfect area for entertaining guests. The fabulous aroma from your grill will permeate the entire neighborhood!
Your Family's Personal Backyard Retreat!
Perhaps, you just prefer an outdoor getaway for your family. The experts at Yancey can design and install a jacuzzi tub and spa-like sanctuary, perfect for relaxing after a long day's work. Whatever your desire is, the professionals at Yancey Company can make it a reality. There is no job too large or too small. When you are ready to transform your boring backyard into a living space fit for a king, give Yancey a call! Your outdoor oasis awaits!
Published by: Yancey Company