Kitchen Remodeler
It has been said that the heart of a home is the kitchen. For this reason, it may be necessary to consider a renovation to make the room more functional for your family. Or perhaps you are just in need of some updates. Whatever the size of the project, here's why it may prove most beneficial to hire a kitchen remodeler: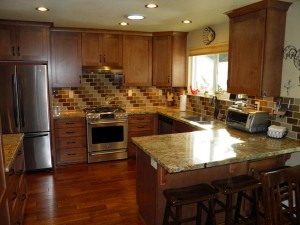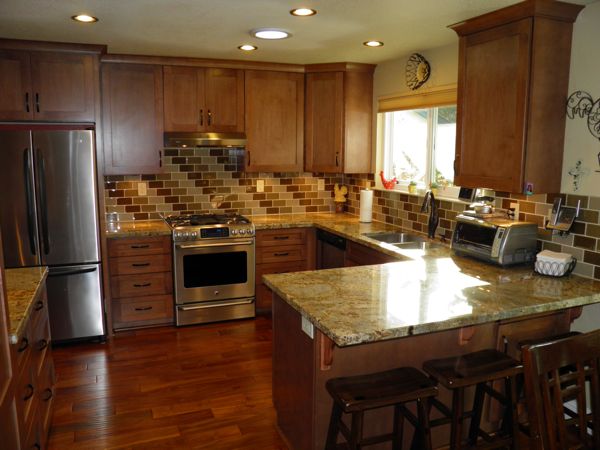 ✓

The responsibility of the project rests on the contractor not the homeowner.

✓

A kitchen remodeler has the experience to maximize your space and budget.

✓

Contractors are more accurate in measurements than the average DIYer.

✓

They will know how to turn your desire into reality without busting the budget.

✓

An experienced professional may have ideas that you never thought about.
Hiring a kitchen remodeler will remove the burden of the entire project from your shoulders. You will be able to make the fun decisions of what color paint, picking finishes, and cabinet pulls without the stress of having to put it all together. A professional will be able to take your floor plan and transform it into the kitchen you always wanted. Experienced contractors will also ensure precise measurements, which will help keep your budget safe.
Kitchen Remodelers Keep Costs Down
Speaking of budgets, hiring a professional may be more cost effective than you realize. Kitchen remodelers will know in what areas you can cut costs and in what areas you can splurge. For those who have champagne taste but a beer budget, a professional will help you find affordable alternatives to the finishes and materials you may desire.
Dreams Come True With a Kitchen Remodeler
Another perk to hiring a kitchen remodeler is their experience may translate to a kitchen you didn't even know you needed! Good contractors have done a large variety of projects, and may have ideas for your space that you never thought of.
Yancey Company is the perfect kitchen remodeler choice for the Sacramento area. With over 75 years experience, we understand that quality workmanship for a great price is what homeowners are looking for. Give us a call today to schedule a consultation and estimate. We are certain you will be glad you chose Yancey Company!
Published by: Yancey Company