Kitchen Remodeling Contractor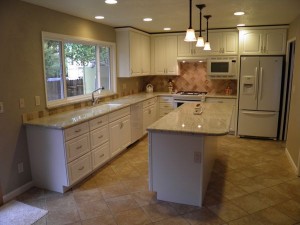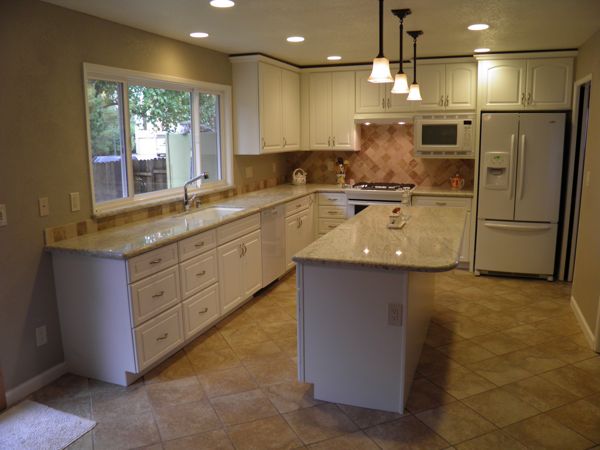 One of the top home improvement projects is kitchen renovations, and it is beneficial to have a kitchen remodeling contractor. Hiring a professional will help ensure that everything is completed properly and efficiently. But just how should one go about finding the right person for the job? Here are five points to consider:
✓

References and referrals are a great way to find out about someone's work.

✓

Start with interviewing at least three candidates.

✓

A quality contractor will be licensed and bonded. Verify legitimacy.

✓

Avoid contractors that try to bypass city permits or ask you to obtain them.

✓

Sign contracts that are detailed, but do not sign for the total remodel budget before work is completed.
Referrals Can Pinpoint A Great Kitchen Remodeling Contractor
Friends, neighbors, and relatives can also provide valuable information about kitchen remodeling contractors that they have used. Before you start interviewing, narrow down your options to your top three favorites. Credentials are another way to check the legitimacy of a company. Those trying to run a truly professional organization are going to have insurance, licenses, and certifications. Websites are a great resource for this information.
Kitchen Remodeling Contractors Want to Eliminate Surprises
Most home improvement projects will require city permits before starting. It is the contractor's job, not the homeowner's, to obtain all proper permissions in order for the work to be inspected upon completion. Prior to the work beginning, you will want to have a very detailed contract outlining everything that is to be done. It is important, however, not to sign for the entire budget. Contractors will not know until they get in there the full extent of what will be required. There will almost always be a surprise or two thrown at you before it is completed.
Finding the right kitchen remodeling contractor can make or break a renovation project. Fortunately, Yancey Company is the perfect solution for any home improvement needs. We have been serving the Sacramento area for over 75 years and we are sure we can turn your kitchen nightmare into a beautiful dream come true! There is no project too large or too small! Call today for a consultation or estimate.
Published by: Yancey Company