Vinyl Siding Makes Sacramento Homes Beautiful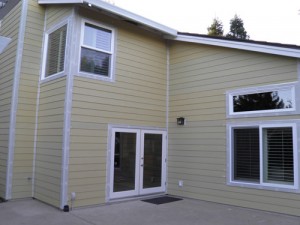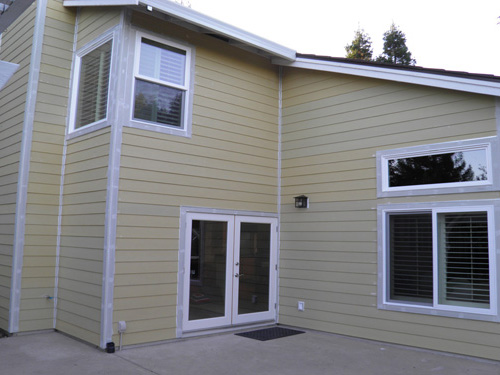 Vinyl siding has been a popular choice for home exteriors since it was first introduced in the 1950s as an alternative to aluminum siding. Improvements in its composition and performance since then continue to make vinyl siding one of the most desirable choices for improving the exterior design of Sacramento area homes. One out of every three new homes features vinyl siding, according to statistics from the U.S. Census Bureau. And there are many reasons why homeowners opt for this type of exterior insulation.
Durability
Vinyl siding is the perfect choice for Sacramento weather conditions, able to withstand high Santa Ana winds as well as resist the heat of summer days when temperatures soar above 90 degrees. Not only is vinyl one of the most durable choices for improving a home's exterior, most vinyl siding products come with a lifetime warranty.
Appearance
Homeowners love the fact that vinyl siding is available in such a wide array of colors, architectural trim and textures. The Vinyl Siding Institute has catalogued more than 300 vinyl siding color choices, making it possible for Sacramento homeowners to match their existing décor and complement their landscaping with a vinyl siding color choice that immediately improves the appearance as well as resale value of their home.
Easy Installation
Another reason why vinyl siding continues to be one of the top choices for home improvement projects is its ease of installation. It's a lightweight yet durable siding option that can easily be installed over existing materials, saving homeowners on labor costs.
Easy Maintenance
Vinyl siding never needs repainting and can easily be cleaned by washing with a soap and water solution. And unlike wood siding, vinyl siding will never crack, rot, peel or be invaded by insects.
Affordable, Safe and Green
Vinyl siding remains one of the most affordable siding options, complies with NFPA insulation requirements, and improves any home's energy efficiency.
Smart Sacramento area homeowners making a switch to vinyl siding take the time to find a reputable, experienced, licensed contractor to help them choose the right vinyl siding to suit their home and install it properly.
Published by: Yancey Company