Find the Right Home Improvement Financing Through Yancey Company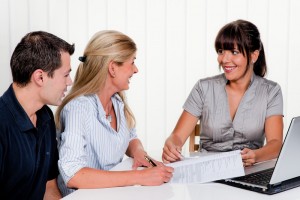 When it comes to deciding which home improvement projects are a priority for your family, Yancey Company knows how important it is to feel that you have options to choose from.
That's why Yancey Company ensures that homeowners can make their home improvement dreams come true by offering them a choice of financing options.
The good news is that homeowners no longer have to have cash up front available in order to get started on important home improvement projects. Home improvement financing enables homeowners to spread out the cost of improving the appearance and functionality of their homes over time, helping to make even the most complex home improvement project affordable.
Some financing options have significant tax benefits and don't require a high FICO score to qualify. Choose from among four highly rated home improvement financing options offered from Yancey Company
Four Main Choices of Home Improvement Financing

California First – Energy Efficiency Financing
California First is the financing option that's best if your home improvement project involves energy efficiency, water saving improvements or is meant to enhance your house with renewable energy. Quick 10 minute finance approval with very little paperwork to complete.
Energy Efficiency Financing

HVAC
Window Replacements
Insulation

PACE -Property Assessed Clean Energy program
No Banks
No FICO requirements
Up to 25 Year payback
Check program website for complete details
This option provides 100% funding upfront with no out-of-pocket costs, with repayment terms ranging between 5 and 25 years. Homeowners are also welcome to borrow as much as 15% of their property's value.

YGrene Works – Financing for Home Improvements
Financing through YGrene Works helps homeowners not only improve their property value but also their energy efficiency using a zero-down 100% PACE financing option. Approval in as little as 10 minutes with no or very little paperwork!
100% Financing – No Money Down
Tax Deductible Financing
No FICO Score Requirement
No Debt to Income Requirements
Low Fixed Payments
Check program website for complete details
This is tax deductible financing requiring absolutely no money down and low fixed monthly payments that can easily fit into any homeowner's budget.

Umpqua Bank Renovation and Construction Loans
Another great financing option from Yancey Company is home renovation loans underwritten by UMPQUA Bank for any type of significant remodeling project up to $3 million dollars.
From Financing a New Construction Home to Renovations
Repairs and Improvements
No Third-Party Disbursements
This financing plan needs just one simple application in order to finance everything from simple repairs and energy improvements to renovations covering complex repairs and renovations.

GreenSky Credit
GreenSky Credit has one of the highest approval rates in the industry! Get fast access to funding for any size project…up to $55,000! All with no paperwork.
Apply by phone, mobile app or web
Unsecured loans
No Payments – No Interest options
Plus, more traditional unsecured loans
Get your home improvement project started quickly!
A Complete Solution for Financing Your Home Improvements
Talk to one of our home improvements consultants. We'll explain all the options available to convert your home into the dream home you are looking for!
Published by: Yancey Company