Replacement Windows Save Energy, Increase Light
Many older homes in the Sacramento area feature the same wood windows that were installed when the property was first constructed. But as windows age, frames and windowsills can rot and weaken or show insect infestation. In addition, they fit less securely inside their frames, causing energy loss, as well as condensation and fogging of the glass panes.
Replacement windows are a smart investment for Sacramento area homeowners for a variety of reasons…
1. Replacement Windows Increase Energy Efficiency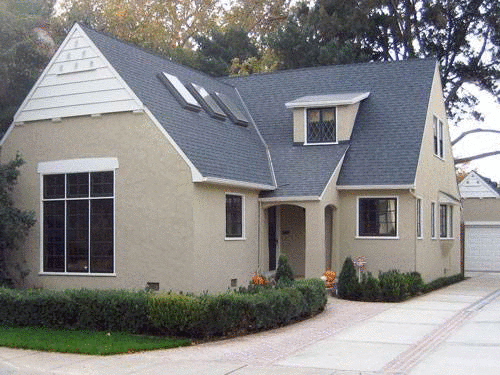 Today's replacement windows are designed to be very well insulated. Homeowners who have new replacement windows installed notice immediate benefits to their monthly energy costs, with savings ranging between 10 and 30%. Replacement windows with an air-tight seal eliminate the loss of air conditioned or heated air from inside the home, which means a more energy efficient house costing less to heat or cool.
2. Increased Light – Open Those Drapes and Blinds!
With energy efficiency comes more usefulness. You won't have to keep the blinds and shutters closed anymore. You'll enjoy more light and more views of your yard. Replacement windows often feature smaller frames, allowing for larger glass surfaces. This means more natural light allowed into the home, making living conditions in any room that much more pleasant.
3. Replacement Windows Will Increase Beauty of Your Home
Place two Sacramento homes side and side and you can immediately notice which house has the benefits of recently installed replacement windows. They make a home look much more beautiful and appealing, not only from outside but also from the inside as well. The right replacement windows add to the value of any home, no matter what its age.
4. Reduce Noise and Improve UV Protection
Replacement windows can increase the feeling of privacy inside any home by reducing the amount of outside noise that can be heard inside the house. This is especially important for homes facing a busy street or located near major intersections or freeways. Replacement windows also feature UV protection, preventing damaging rays of California sunlight from fading carpeting, drapery and furniture.
5. Easy Maintenance
Keeping replacement windows looking clean and beautiful is a snap because replacement windows are designed with easy cleaning in mind. Their superior construction makes them easy to open and close, as well as lock for security purposes. Double hung windows allow you to clean most windows from inside the home. Safer and easier than climbing ladders.
Contact A Replacement Windows Expert!
Consumer Magazines and Membership sites such as the BBB recommend that before starting a replacement window project, seek out the help of an experienced, licensed contractor. Yancey Company has been around since the 1930's and has built a team of professionals to assist you in your home improvement project.
Published by: Yancey Company