Sacramento Siding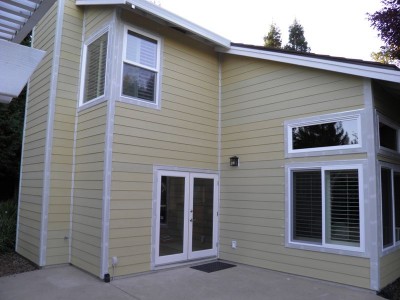 The exterior of a home provides a lot more than just aesthetic appeal. It supports the structure of the house and keeps your family safe and secure. Having the proper Sacramento siding for your home will make a world of difference in many areas. But how do you know which material will best suit your style and structure? Here are some of the types of materials and what they offer:
✓

Wood Clapboard

✓

Fiber Cement

✓

Vinyl

✓

Aluminum

✓

Steel
Which Sacramento Siding is Best for You?
Wood clapboard is among one of the top choices for high-end houses. Usually a premium product, wood is preferred for those who value an expensive look. You can be assured that this fine product comes at a hefty price. However, with paint or stain touch ups and refreshing as needed, wood siding can last for many years.
Fiber cement siding is a versatile product that can be manufactured to look like stucco, masonry, or wood. It is very natural looking and is an affordable alternative to wood. In addition to its beauty, fiber cement can last for upwards of 50 years. It is durable, and resistant to fire and termites.
Vinyl siding is a very popular choice because of its low cost and quick installation. At its inception, vinyl was looked upon as a cheap cover-up, but due to great advances in manufacturing, it has become a beautiful option for many homes. Very versatile and customizable, vinyl siding is a fantastic choice for almost any house.
Aluminum siding is fading in popularity, however some still prefer it. It's low maintenance and durable, and not as harmful to the environment as vinyl can be. However, it does dent easily and often makes repairs very difficult as large portions have to be removed at a time.
Steel siding is one of the strongest options out there and is resistant to expanding and contracting from extreme temperature changes. Many homeowners find an industrial look appealing, and steel certainly fits the bill. Steel can even be created to assimilate a wood texture.
Yancey Company Has a Huge Selection of Sacramento Siding
As you can see, there are many great Sacramento siding options available for your home and the professionals at Yancey Company can assist you with them all. Our design team can assist you in the selection process and our installation team will have your house fitted with the perfect exterior. Improve the curb appeal and market value of your home with the upgrade your house deserves. Call or come by the showroom at Yancey Company and check out what we can do for you!
Published by: Yancey Company