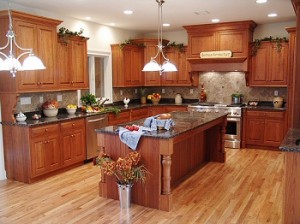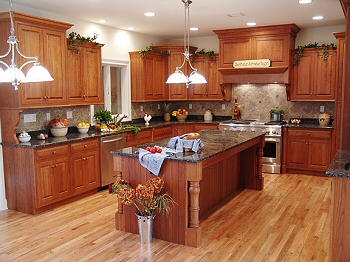 Remodeled kitchens can easily add thousands of dollars to a home's equity, but it is still important to try to save as much money as possible when hiring a kitchen remodel Sacramento company. There are several ways to pinch pennies here and there when having a home's kitchen remodeled, and there are even ways for a homeowner to ensure that they continue saving money in the future. All of these considerations will seriously lessen the effects on an individual's wallet when they're having work done on their kitchen.
Choosing Appliances to Save Money on Kitchen Remodeling
When a homeowner hires a kitchen remodel Sacramento">kitchen remodeling Sacramento company to update their kitchen, they need to access whether or not replacing their current appliances is necessary. If existing appliances like the stove, refrigerator, and dishwasher don't need replacing, it is often a good decision not to do so. This can easily save thousands of dollars off of the final bill. If a homeowner decides that new appliances will really bring the kitchen together, they should make sure to have energy efficient appliances installed. This will save money on electric bills and increase a home's resell value.
Countertop Options that save Money on Kitchen Remodels
Making a few frugal decisions on a kitchen's countertops can also save a homeowner a great deal of money. Granite and tile are obviously beautiful options, but laminates can be just as appealing at a fraction of the cost. The Sacramento kitchen remodeling company that the homeowner chooses can even accent the laminate countertop with tile or wood trim to add to its overall beauty.
Saving Money with Flooring Options on a Kitchen Remodel
Making a few smart choices when it comes to a kitchen's flooring will also ensure that the remodeling project goes a bit easier on the checkbook. Many homeowners opt to stick with the floor that they already have, which will shave a great deal off of the overall price of the project. There are obviously times when a floor absolutely needs replacing or the homeowner simply doesn't like their current flooring. If this is the case, choosing laminate or vinyl flooring will save a great deal of money over tile or wood.
Remodeling a kitchen doesn't simply just add value to a home; it can also make use of the kitchen far more efficient. Homeowners who are undertaking large remodeling jobs in their home will always benefit by having their kitchen done as well. This is simply due to the fact that having all of the work done at once makes it far easier to bring the entire house together. A homeowner will find out rather quickly that saving money on the kitchen portion of their remodel will greatly reduce the project's final price.
Published by: Yancey Company