Sacramento Door Contractors: Here to Help You Make a Great First Impression
Your front door is one of the first features that your guests, friends and family will see. To make the very best first impression, you need a door that complements your home's decor and sends a positive message to visitors.
On a practical level, your doors must also be energy efficient and secure.
With so many brands on the market, how do you select doors that meet all your needs without breaking your budget? A consultation with the experts at Yancey Company will help you make this important decision.
Explore Our Inventory Of Custom Doors
For over 70 years, Yancey Company has been helping homeowners select doors that suit their lifestyle and their energy needs. We install doors from the top manufacturers in the industry in a variety of styles, including:
Traditional single doors
Double doors
French doors
Doors with sidelights, grilles or transoms
Doors in hard-to-find sizes
Handicap-accessible doors
From entry doors to interior or patio doors, our inventory offers something for every homeowner. We also work with builders and architects to provide the most attractive, environmentally friendly models in Sacramento.
Eco-Friendly Sacramento Doors
If your utility bills have been climbing, your doors may be partly responsible. Damaged or poorly constructed doors are a significant source of air leakage and energy loss in many homes. An experienced Sacramento door contractor can help you identify the energy wasters and replace them with well insulated, eco-friendly alternatives.
The type of material you choose makes a big difference in an exterior door's efficiency. Fiberglass, wood and insulated steel are smart choices for homeowners who want to downsize their fuel consumption. We offer energy-efficient products in a full array of materials, sizes and colors.
Place Your Trust In A Family-Owned Business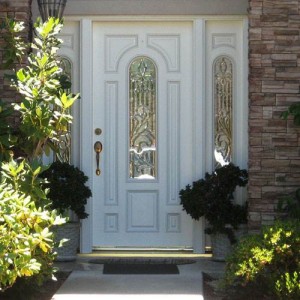 As a third-generation family business, Yancey Company understands how much safety and security mean to you. Whether you're looking for a contemporary model or a more traditional door, the product you choose must protect your home from the elements and guard your property against intruders. You can trust our home consultants and contractors to sell and install solid, secure doors that will keep your Sacramento home safe.
With an A+ rating from the Better Business Bureau, Yancey Company has earned its reputation as a leading Sacramento door contractor. Call us to discover for yourself how our seasoned team can help you improve your home.
Not only do we work on doors, but we also offer remodeling and other home improvement services.
Published by: Yancey Company