Kitchen Remodeling Sacramento Specialists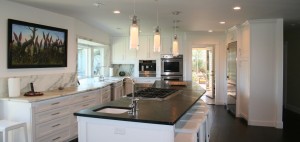 Remodeling a kitchen remains one of the most rewarding home improvement investments you can make on your Sacramento home.
As reported annually in the professional industry journal Remodeling Magazine homeowners stand to recoup as much as 60% to 80% of the remodeling costs in terms of increased home market value at resale. Whether your motivation is to enjoy your home more or to turn it over for a profit, the kitchen is without a doubt a very desirable project!
But, beyond a simple reface or minor cosmetic makeover, kitchen remodeling is best left to professionals.
Yancey Company have been remodeling homes and kitchens for over 70 years. As a member of the National Association of the Remodeling Industry (NARI) and the National Kitchen and Bath Association (NKBA), Yancey Company is fully qualified to be your trusted remodeling partner.
When you select Yancey for your kitchen project…
We work towards satisfying your service needs
Practice a legal, legitimate and honest remodeling business. Your project is in safe hands
Are known for our free estimates, reasonable prices and excellent project management
We are always Committed to delivering high quality products and professional remodeling services
For more information about our kitchen remodeling services, dial 916-457-2754. Our expert remodelers can give you a free quote and some remodeling advice.
Commitment to Customer Satisfaction
We value your time so we take care to respond to inquiries, answer and return calls fast with the information you requested.
Whether it's a request for an estimate for your kitchen remodel in Sacramento or a general question about our services, our office is always ready to assist you.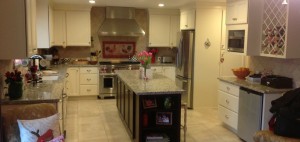 With Yancey Company managing your kitchen remodeling project in Sacramento, you get the advantage of:
Scheduled on-site kitchen inspections
Fast and detailed Sacramento kitchen remodeling estimates
Clear and on-time project proposals
A+ Better Business Bureau accreditation
Legal and Legit Practices
We put your mind at ease when you work with Yancey Company on your kitchen remodel Sacramento project.
Yancey Company is a licensed contractor with the California Contractors State License Board (License # 165793).
Working with Yancey Company on your project means:
$2 million General Liability Insurance (twice the state requirement)
Worker's Compensation Policy
No risk of violation of current building codes
Compliance with environmental and safety restrictions
Fairly Priced Kitchen Remodeling Services
The growth of Yancey Company is largely due to the trust our customers – past and present – put on us.
We also employ stringent checks and balances on our staff and crew to ensure that industry standards are met and that our prices for kitchen remodel Sacramento services remain competitive in the market.
We offer you:
Clear breakdown of costs for materials and services
Options that will work with your budget
The best quality kitchen remodeling services you can afford
Industry-competitive warranty
Stringent Quality Control
While we have complete trust in our staff and crew, we strive to preserve your peace of mind by ensuring that the progress and quality of the work is closely monitored by on-site and in-office project managers, as well as a lead carpenter dedicated to your kitchen remodel Sacramento project.
Our Commitment to Your Kitchen Remodel Project:
Your project starts exactly as scheduled.
The materials and products you specified for your Sacramento kitchen remodel will be used.
Professional, efficient, and courteous crew to work on your kitchen remodel.
High quality and meticulous workmanship that will pass strict inspections.
Local Kitchen Remodeling Sacramento Design Showroom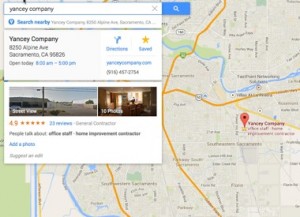 Yancey Company is proud to invite you into our local Sacramento design center. Here you'll see our quality cabinetry, fixtures and finishes all fully put together in smart, stylish kitchen vignettes. You'll be able to experience our commitment to quality first hand. You'll see how different products work together and how they look together and best of all, you'll have the full attention of our NKBA certified kitchen designer at your disposal.
We're sure you have a lot of questions before you start working with a contractor. We'd like the opportunity to prove to you that we can be your remodeling company!
Ready to get started on your kitchen remodel Sacramento project?

Feel free to call us at 916-457-2754 or fill out the quote request form on this page.
We'll even give you a no-commitment estimate. If for any reason, you don't want our services, the estimate is on us. So give us a call or visit one of our showrooms today.
Partner Video from Moen Faucets and Fixtures
Please feel free to view a video by kitchen and bath fixture product partner, Moen. With over 77 years in business and industry leading design and performance, you can't go wrong selecting Moen.
Published by: Yancey Company