Patio Covers for Your Sacramento Home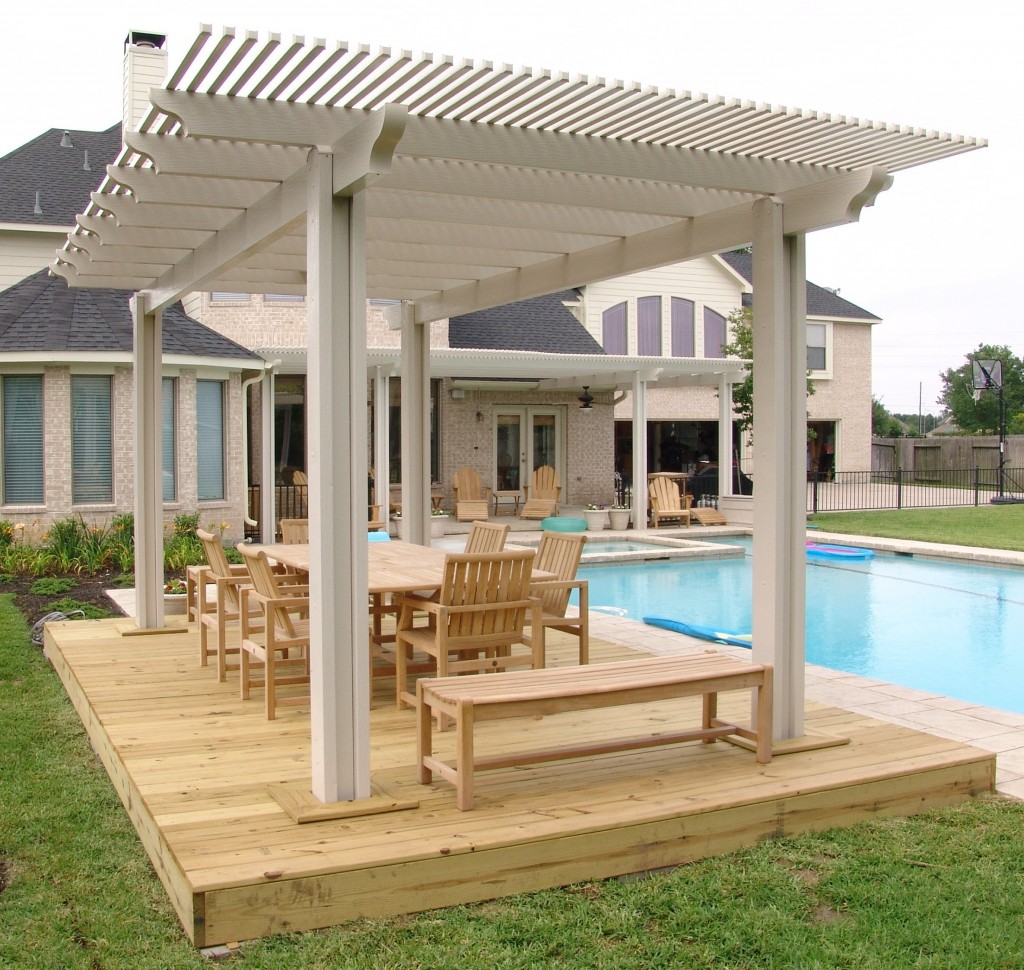 With more than 75 years of experience in home improvements you can be sure that every project from Yancey Company is carried out by certified contractors and completed to the highest industry standards.
No matter what your preferences may be, you can be sure that our Sacramento showroom will have something for you. Choose from a wide variety of materials:
Solid, Rot Resistant Redwood Covered Patios
Long Lasting Composite Wood Patio Covers
Lifetime Guarantee Aluminum Patio Cover Structures
Custom Patterned, Stamped, Stained or Plain Concrete Patios
Not Sure What Would Look Best With Your Home? No Worries.
Our experts first conduct an on-site evaluation to ensure that every patio cover installation is a perfect fit. They will come to you for a one-on-one consultation to check out where you want the patio cover. They will also ask questions about your wants, needs and preferences. Our home improvement specialists can help you find the perfect patio cover for your Sacramento home – one with a style that is unmistakably yours.
Our tasteful patio covers let you take the party outside. They provide protection and shade from the hot Sacramento sun, while also serving as decoration for your exterior. We install pergolas, awnings and patio covers for Sacramento homeowners. Our patio cover materials are resilient and durable, so they will stand up to the elements and continue to look fresh over the years. They will add a unique touch to your backyard that visitors cannot help but notice. With a patio cover from Yancey Company, you will be able to spend more time outdoors with family and friends, all while staying cool and keeping comfortable.
We have several materials and styles to choose from, so you are guaranteed to find a patio cover that suits your Sacramento home and backyard. When you choose Yancey Company, you are choosing experience. We have installed hundreds of patio covers outside Sacramento homes, and we have a simple, hassle-free installation process. After you make your patio cover selection, we will have it up for you, your family and your guests to enjoy in no time.
Upgrades
Take outdoor home improvement a step further with upgrades that will make your home the envy of all. You'd be surprised how small details can make all the difference. Ask us about ways to customize your backyard paradise. You have endless options to customize your patio with these upgrades:
Sun roofs
Electrical fixtures, lights and outlets
Ceiling fans / hanging light installations
Gas lines for an outdoor cook range or grill
Water fixtures and plumbing
Jacuzzi installation
Solara Patio Covers
Wouldn't it be nice to have a patio cover that can provide sufficient shade during hot Sacramento summers, but also allows the sun to peek through during cooler months?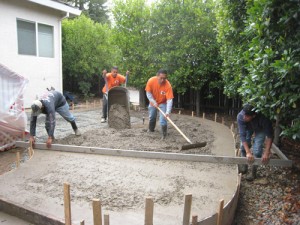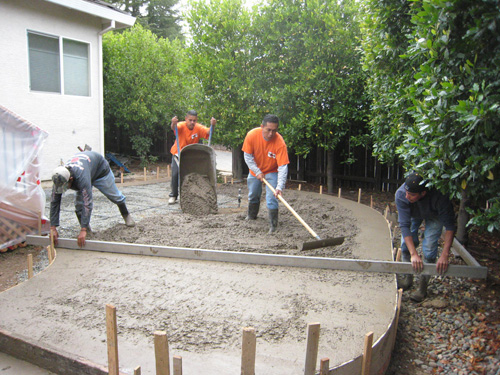 Look no further, because Solara patio covers offer just that. With a Solara adjustable pergola on your patio, you have the freedom to control the angle of your pergola at the touch of a button. Go from complete shade to open air in seconds. Yancey Company specializes in the installation of Solara patio covers – an industry leader in adjustable pergola patio covers. Visit our patio covers showroom in Sacramento today and find out more about how you can get a better patio installed.
Schedule an In-Home Consultation
Fully Customizable
Are you more interested in designing your own patio cover layout? No sweat! We also accommodate custom jobs to suit any type of architecture. We will partner with you to find a patio cover solution that works for you. If you have a specific vision in mind, tell us. It's our pleasure to work with you to create your dream patio! No level of customization is too much for our patio covers team in Sacramento, CA. 
Safety and Insurance
We understand that construction tasks carry a certain amount of risk. As such, stringent safety guidelines are enforced in all Yancey Company sites, no matter how minor a project is. However, we understand that as a homeowner, you need to know that your home and the crew working on it are adequately insured. That's why our projects are covered by $2 million in liability insurance – twice the required amount for any construction company.
Any sensible homeowner understands the importance of hiring a good contractor. With us, you can always be sure that the service you get is the best in the industry. But don't just take our word for it. The Better Business Bureau has consistently given Yancey Company an A+ grade year after year. This is your assurance that you're not dealing with just any construction company. We are a family-owned business that has stayed true to our roots. For the past 77 years, we have focused on providing top-notch customer service and professionally designed patio covers to every person we work with – no matter the size of the project. 
In fact, we are so confident in the service we provide that we're willing to give you a no-commitment estimate for absolutely no charge. If you feel that our estimate does not measure up to your expectations, you can say no right then and there and we won't charge you a single penny.
Check out some of our other services:
Published by: Yancey Company