Is Vinyl Siding Ideal For Your Sacramento Home?
You can find a variety of materials available when it comes to choosing siding for your home. Due to major advances in the industry, vinyl is growing in popularity. Here are a few reasons Sacramento vinyl siding might be the right choice for your home: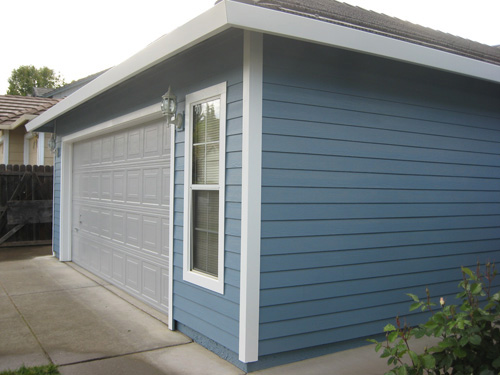 Affordability -Vinyl is the most affordable material option because it typically can be found for around $2-$3 per square foot, depending on grade and brand.
Durability -Vinyl can last up to 20 years or longer with regular maintenance.
Beauty -There is a vast array of colors and finishes available making it a great option for any design style.
Are you still wondering if vinyl is the best choice for you? Our expert siding contractors are here to answer all your questions and concerns. We offer a free, no risk estimate for the cost of installing vinyl siding in your Sacramento home.
We'll even give you a no commitment estimate.
If for any reason you don't want our services, you owe us nothing.
You have nothing to lose! Call or visit one of our showrooms today!
Ask yourself these questions for help determining whether vinyl is the right choice for your home:
ARE YOU…….
Planning to stay in your current home?
For those who have plans to stay in their current home for 10 years or more, you may opt for something longer lasting than vinyl.
Hoping to sell your home?
Vinyl is a very cost effective solution to upgrading the exterior of the home. Those seeking to sell their home can appreciate the increase in value that vinyl siding can provide.
Willing to spend time and money on maintenance?
Vinyl siding can fade over time due to the heat and humidity that Sacramento knows all too well. Annual washing will also help to keep your home looking fresh. But always make sure to keep an eye out for moisture damage.
Looking for an attractive and flexible design option for your house?
One of the best features of vinyl siding is how easy it is to customize to match any design style. You can also match any existing color scheme as well.
Living in a historic district?
The Community Development Department has very strict regulations regarding certain neighborhoods and the type of siding that the houses must don. A quick call will answer any questions you may have about your home.
In the end, the only one who can determine whether vinyl siding is the ideal choice for your home is you.
But you are certainly not in this alone. Our siding experts are always available for advice.
For more information about vinyl siding or to find out how much residing your home will cost for free, dial 916-457-2754.
Published by: Yancey Company