Patio Covers Sacramento CA Residents Will Love!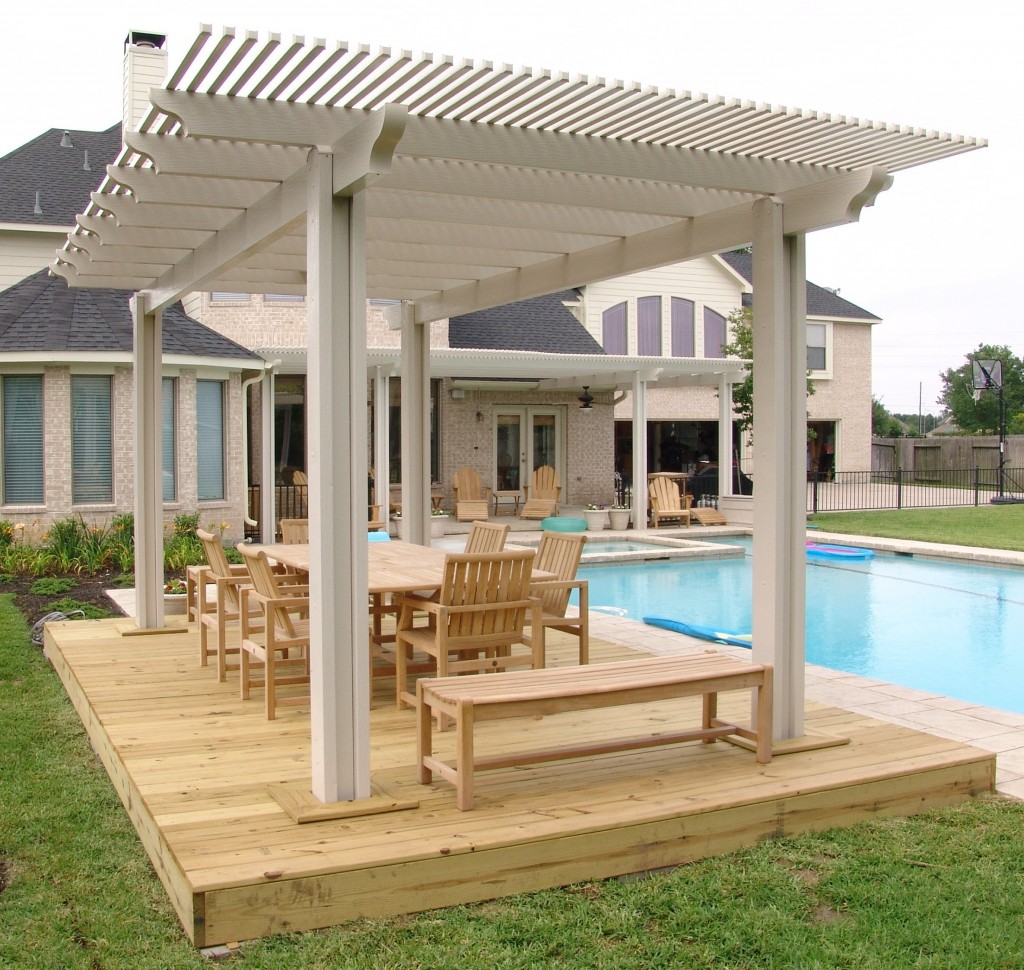 Here in Sacramento, I think we can all agree that we have some of the best weather conditions around. I'd be willing to bet that most of our clients and neighbors prefer to enjoy the outdoors. Well, there is no better way to do that than with a patio cover.

There are several benefits to this great addition to your outdoor living space.
Patio Covers Offer Many Benefits
One of the most obvious benefits is coverage from the elements. The weather (rain, wind and sun) can age and seriously damage your furniture.
Pergola for the Perfect Shaded Patio
Patio Covers providing Cool Comfortable Shade – Plus Rain Protection
Covered Patios Designed and Integrated – Blend with your House Style
Enclosed Screen Rooms with Shade, Rain and Bug protection
Enclosed Sun Rooms for All Year Round Use
Add Amenities like Electricity, Fans, TV Connections, Heaters…etc.
Floor Choices of Concrete, Brick, Tile, Wood…No Limits!
Providing protection from the elements can dramatically extend it's life, and save you money on replacements. Patio covers also provide shade for you in the summer, and a great place to relax in the cooler months. Some are adjustable, allowing you to decide how much coverage you want and at what angle.
Covered Patios Also Save Energy!
You may even notice a decrease in your summer energy bills with the addition of a patio cover. By shading windows, your HVAC unit will not have to work as hard to keep your home cool in those hotter months. This a great advantage for many homeowners.
Outdoor living spaces are very important to many homeowners. They make fantastic entertaining venues, as well as a place to just unwind and enjoy your family. The addition of a patio cover for a Sacramento home creates a wonderful extension of the home. With other upgrades, such as outdoor kitchens, ceiling fans, outlets for lighting, surround sound, jacuzzis, and plumbing fixtures, you can fashion the perfect continuation of your already beautiful home.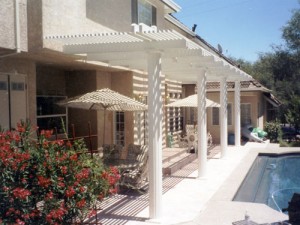 Adding an outdoor living space to your home will cause the resale value of your home will increase, and patio covers are a great way to accomplish this. Potential buyers are certainly going to be drawn to a house that has a patio or deck area. This gives you an edge over the competition. Any great addition to a home is especially helpful in a fickle real estate market. Your covered patio could be the deciding factor for a family looking to make memories in a awesome home.
Choose A Professional Patio Covers Sacramento CA Builder…Yancey Company!
When it comes to patio covers in the Sacramento area, Yancey Company has over 75 years experience helping residents create a perfect outdoor living space. We will help you find exactly what works best for your home, and will have it built to some of the highest standards in the industry. If you are ready to start your patio addition, Give us a call or complete our request form now.
Published by: Yancey Company