Kitchen Remodeling Granite Bay, CA
Thinking about remodeling your kitchen?

Yancey Company can create the kitchen of your dreams, from concept to completion. Your new, custom kitchen remodel will provide you with a lifetime of enjoyment while increasing the equity of your home.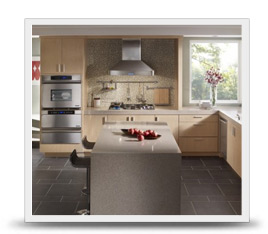 Yancey Company has over 70 years of experience in kitchen remodeling, and we approach each project the same way: we listen.
Our in-house kitchen remodeling team spends time getting to know you and understanding your vision for the project. We conduct a careful assessment of your needs to determine why you are remodeling your kitchen, who will be using it, how it will be used and more.
We work closely with you to develop, refine and bring to fruition a design that incorporates a perfect balance of form and function. When you think about quality kitchen remodeling Granite Bay; think Yancey Company. There is a reason why we have been around so long.
Our Granite Bay kitchen remodeling team will walk you through every step of the process, providing you with innovative ideas and recommendations based on over two decades worth of experience in the industry. We work with the highest quality construction materials and provide you with a vast selection of the finest kitchen products available.
We'll help you sort through the endless possibilities of layouts, styles, lighting, fixtures, accessories and more – transforming your kitchen into a masterpiece that you and your family will enjoy for a lifetime.
A kitchen renovation is a complex job that is hinged on many different variables, involving everything from workspace planning and color scheme selection to time and budget considerations.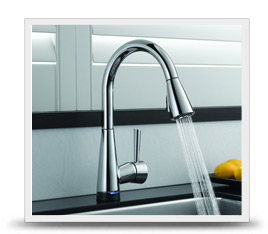 Yancey Company has a full service, professional kitchen remodeling team that handles every aspect of your project internally – saving you money and keeping you in direct communication with everyone involved.
Your Dream Kitchen, Delivered.
Are you interested in updating other aspects of your kitchen design? We offer a variety kitchen remodeling services guaranteed to transform your kitchen into the one of your dreams. Whether you want to upgrade your kitchen countertops, install new tile or hardwood kitchen flooring, build new custom kitchen cabinets, design a kitchen backsplash or more – we can help. If you would like to see some of the kitchen remodels that we have done; click here to see more pictures of kitchen remodeling Granite Bay.
Curious to see what other have been saying about us? Check out some of our reviews on Google+.
Call (916) 457-2754 for a free consultation today!
Take a Video Tour of Our Kitchen Remodeling Portfolio Below:
For more general info on kitchen cabinetry check out this link
More about the community of Granite Bay:
The upscale suburb of Sacramento is home to a number of stars, including Eddie Murphy and members of the Sacramento Kings basketball team. It is primarily a family town, and the median household making just over $98,000 a year. It has two high schools that have ranked highly in the state. The 20,000-population town borders large Folsom lake, which offers swimming and watercraft rentals. Granite Bay is two hours from San Francisco and an hour and a half away from the recreation area of Lake Tahoe and the Sierra Nevada mountains.
Published by: Yancey Company