Replacement Windows Sacramento
Helping Sacramento homeowners save money has been a driving concern for Yancey Company since the company was founded in 1939.
In the summer, when temperatures in the state capital can soar to over 90 degrees, the energy efficiency of your windows makes a big difference in your utility costs. Outdated, poorly insulated windows are a major source of energy loss.
With Sacramento vinyl or fiberglass replacement windows installed by Yancey Company, you can lower your energy bills while giving your property a fresh, up-to-date look.
Technology Of Dual Pane Windows
Even though windows represent only a small percentage of the surface area of a house, they are responsible for a large percentage of the heat exchange in your dwelling. Cheap, single pane windows allow heat to easily pass back and forth between the glass. As a result, your heating and cooling systems must work much harder to maintain a temperate climate inside your Sacramento home.
Dual pane Sacramento replacement windows protect your home against heat loss with advanced insulating properties. A dual pane window consists of two glass panes separated by a layer of gas or air. These extra buffers slow the rate of heat transfer, lowering the cost of heating and air conditioning. In addition, today's energy-efficient replacement windows offer these valuable features:
☑ Low-E coating that deflects heat and blocks harmful UV rays
☑ Insulating frame materials like fiberglass, vinyl and wood
☑ Reinforced construction to reduce external noise and increase home security
☑ A broad spectrum of designs and colors that enhance curb appeal
Yancey Company relies on a network of elite manufacturers to bring you replacement windows that will add to your home's market value while making your interior more comfortable all year.
ROI Of Sacramento Replacement Windows
The ROI, or return on investment, of any Sacramento home improvement project is a crucial consideration. According to a report from CNN Money, the ROI on replacement window installation can be as high as 90 percent. Over the years, this single home improvement can pay off in multiple ways:
By lowering your utility bills
By raising your home's resale value
By reducing air leaks and noise infiltration
By updating your home's exterior
Replacing windows can be a serious financial commitment. To get the most from your investment, it's important to make sure that you select an energy-efficient brand with a dependable warranty. We'll guide you through the process of selecting vinyl or fiberglass windows that complement the style of your home while streamlining your energy usage.
Choosing A Sacramento Replacement Windows Company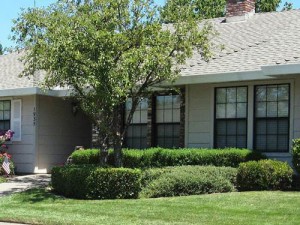 Mistakes in installation can cost you a lot of money in energy loss. While it's possible to install your Sacramento replacement windows yourself, you can maximize the ROI by having the job done by licensed, insured contractors.
The professionals at Yancey Company have years of experience at replacement window installation. We know how to help you get the maximum return on your investment by making sure your new products are protected against extreme temperatures, moisture and insect damage.
Over the years, Yancey Company has earned accolades for its professionalism and expertise. Contact us to find out how our affordable, eco-friendly home improvement solutions can transform your property and save you money.

Published by: Yancey Company