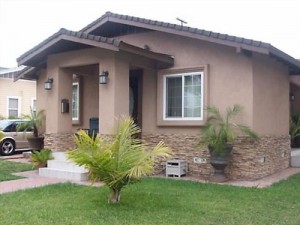 Remodeling portions of a home is a quick way to add value to any residence. People who have done their homework on choosing the right remodeling company have likely learned that it's important to get references from potential contractors. What research may not turn up, however, are the questions that should be asked of these references. Whether a company makes its money remodeling Sacramento homes or renovating New York high-rises, these questions can reveal a great deal about them.
Were There Budgetary Surprises after Remodeling?
This is an important question to ask of every reference. One of the biggest complaints that homeowners have about contractors comes up when the remodeling project ends up costing much more than the initial budget called for. It's very likely that there are going to be a few surprises in any remodeling job, but a good contractor will usually be able to handle these issues without going too much over budget. Going over budget repeatedly isn't a mistake; it's a habit.
What Type of Remodeling Work was Performed?
It's also important for an individual to ask all references that they contact what type of work a company did for them. Far too many dishonest contractors make a habit of providing references that they did minor work for. These minor jobs usually don't have the potential for large mishaps, so it's imperative for a homeowner to speak to people who have had similar jobs done for them by the remodeling crew.
If the references provided by a company didn't have similar work performed, it's okay to ask for further references. It's also vital to never forget to ask these individuals what their overall impression of the work was. Many factors will go into a former customer's opinion of a company, so asking for an overall opinion will often yield an abundance of information.
Would You Rehire this Remodeling Contractor in the Future?
Maybe the most telling question of all is whether or not a reference would rehire a specific company if they ever needed work done again. Many individuals will convince themselves that they're content with the work that they had performed just to justify the amount of money that they paid. This psychological protection mechanism can often lead to disingenuous answers.
When asked whether or not they would rehire a company, however, the homeowner must actually make a conscious decision of whether they'd put themselves through working with that contractor again. This makes this question one of the most vital to ask.
Remodeling a home is a great investment for anyone who wants to add monetary or aesthetic value to their home. There's an abundance of information online about how a remodeling company should be chosen, but it's even more important for a homeowner to know the right questions to ask. Deceitful companies can always stack the deck with their references, so knowing the right questions to ask can save time, money and hassle in the long run.
Knowing the right questions to ask your references is vital in choosing the best remodeling contractor. Yancey Company has been remodeling Sacramento homes and businesses for over seventy years, so we have plenty of satisfied customers who will vouch for us. Contact us or visit us online at http://www.yanceycompany.com today for a free quote.